Our 2nd year sharing the love with our local meals on wheels effort.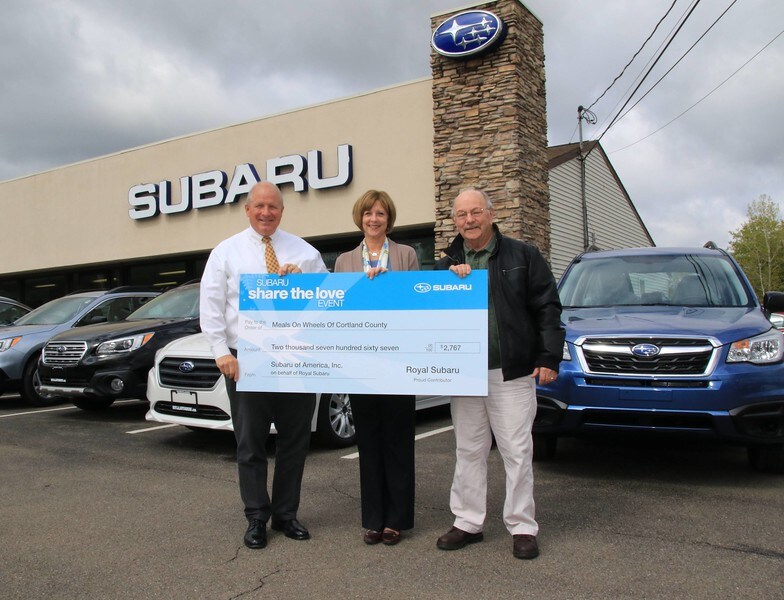 This was our first year Supporting the Friends of the Child Advocacy Center.  It won't be our last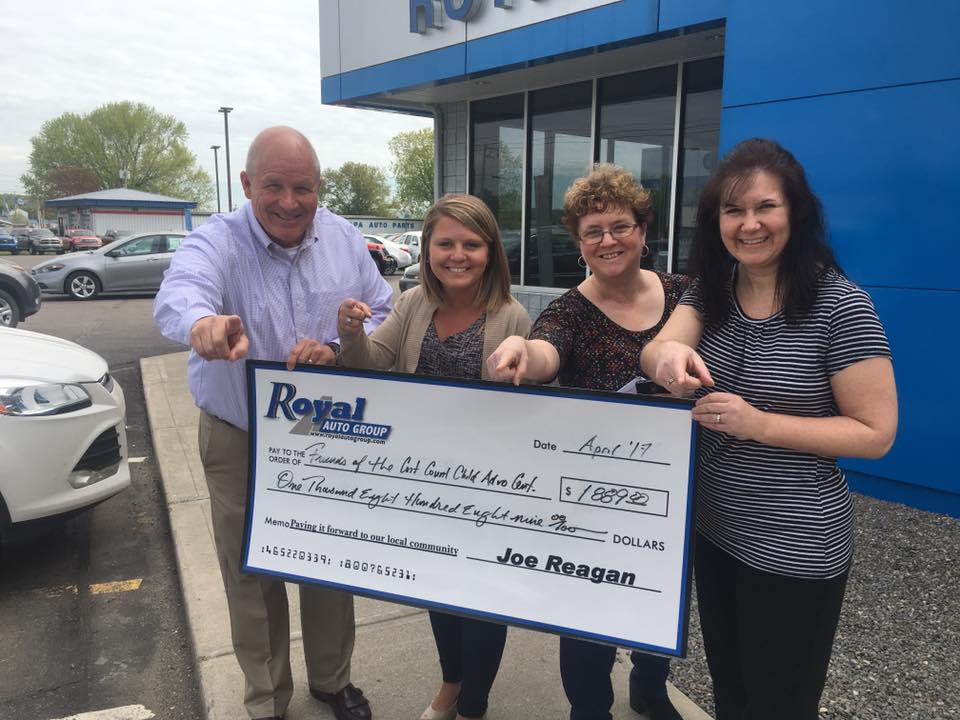 Joe and Red Cross Rosie doing their thing.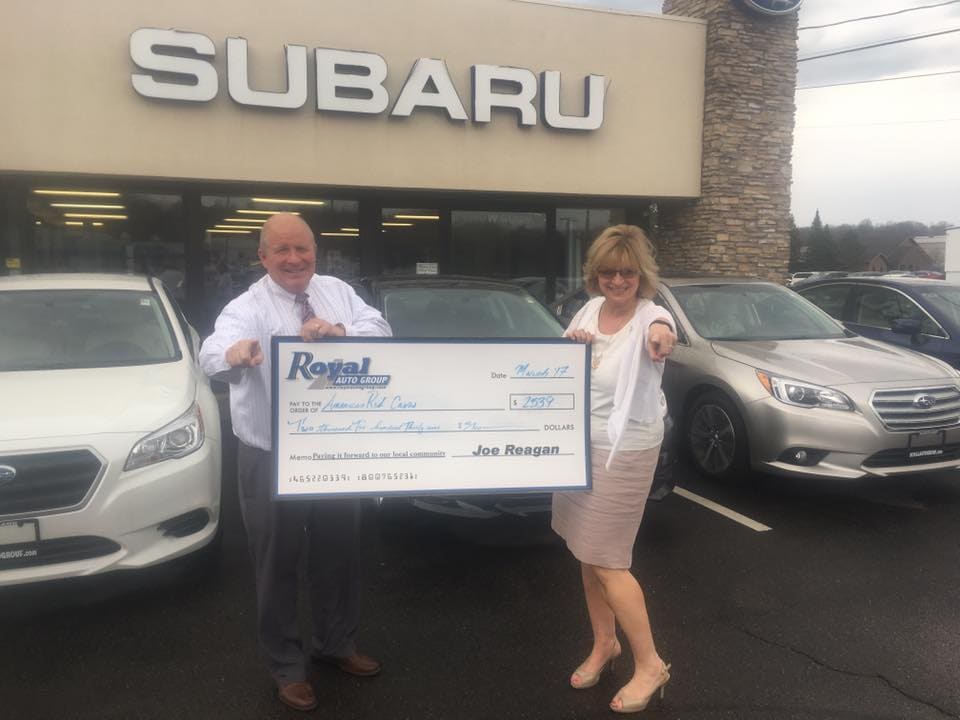 It is our pleasure to continue to support the American Heart Association for 4 years running.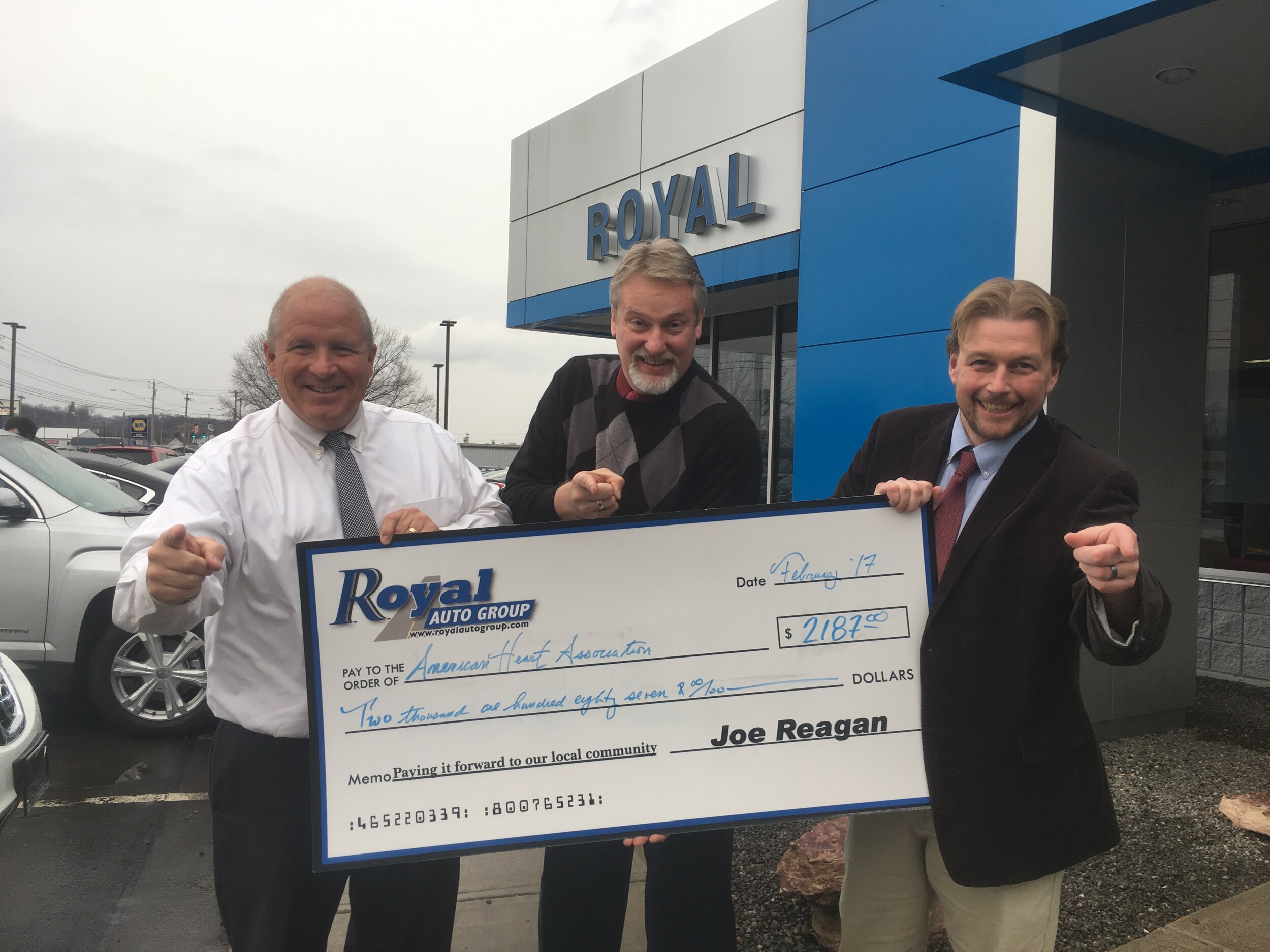 Help us Support the fight against Breast Cancer this October.  A portion of all vehicle sales will go to support the local fight.

HAVING SOME FUN DURING OUR EMERGENCY SERVICES COMMERCIAL
Special thanks to Nolan David Bushey
During the month of September we donated a portion of all vehicle sales to the Cortland Regional Training Center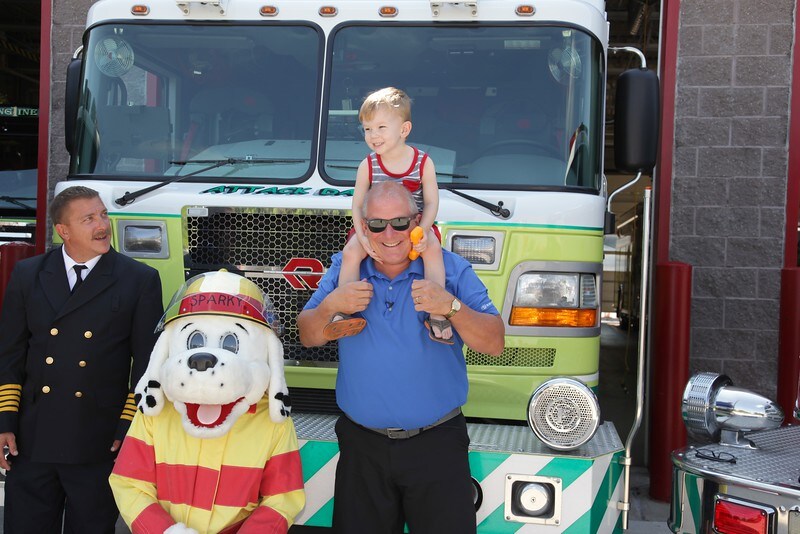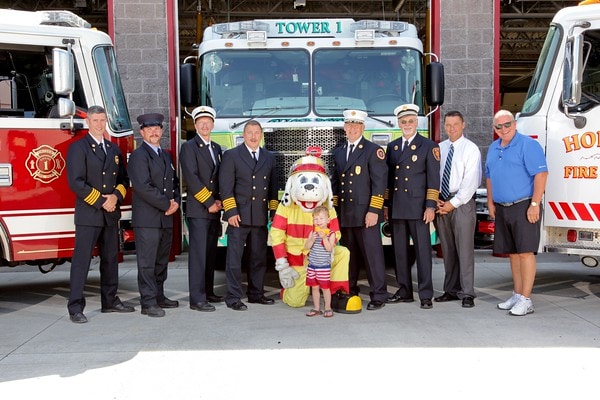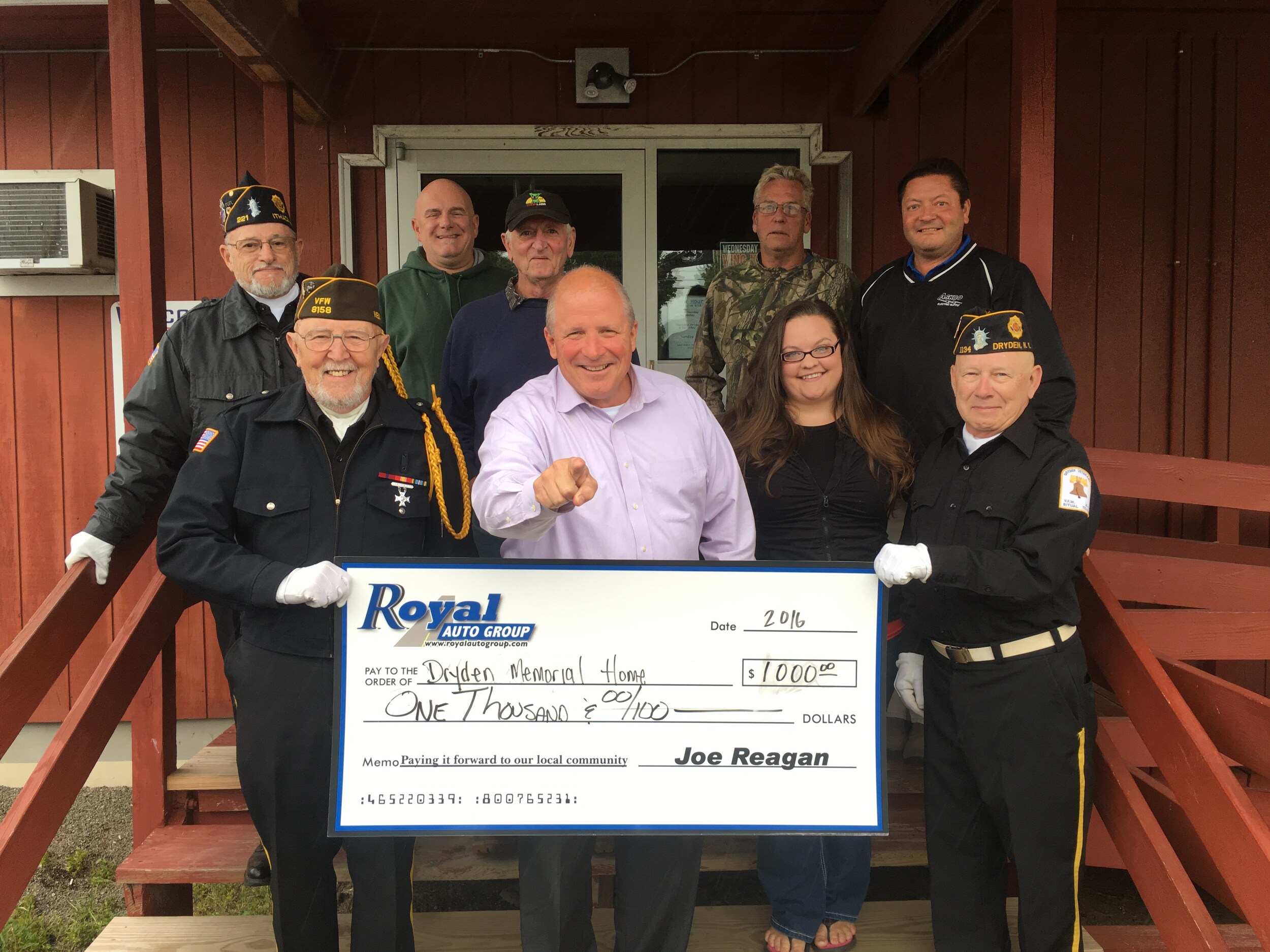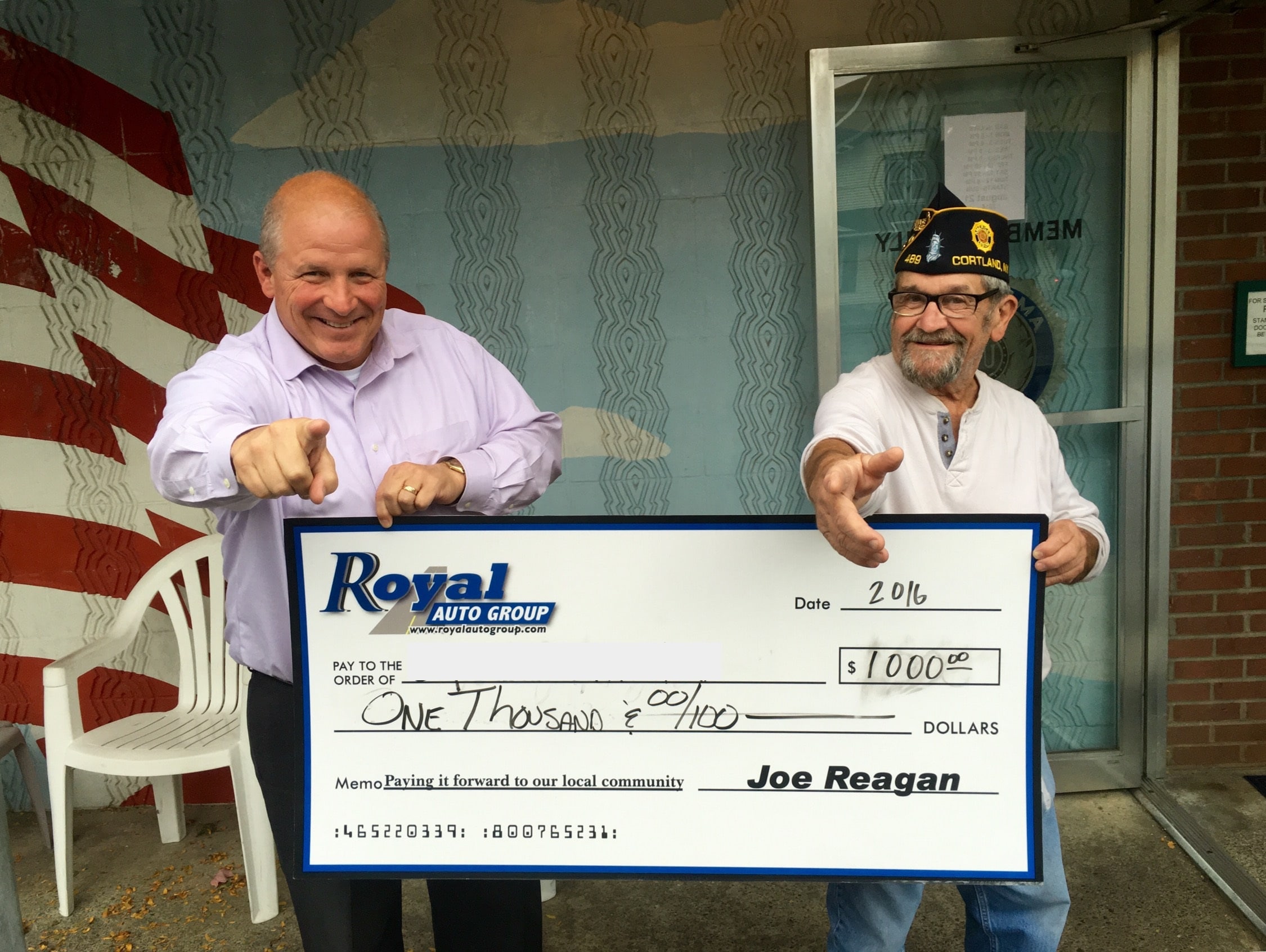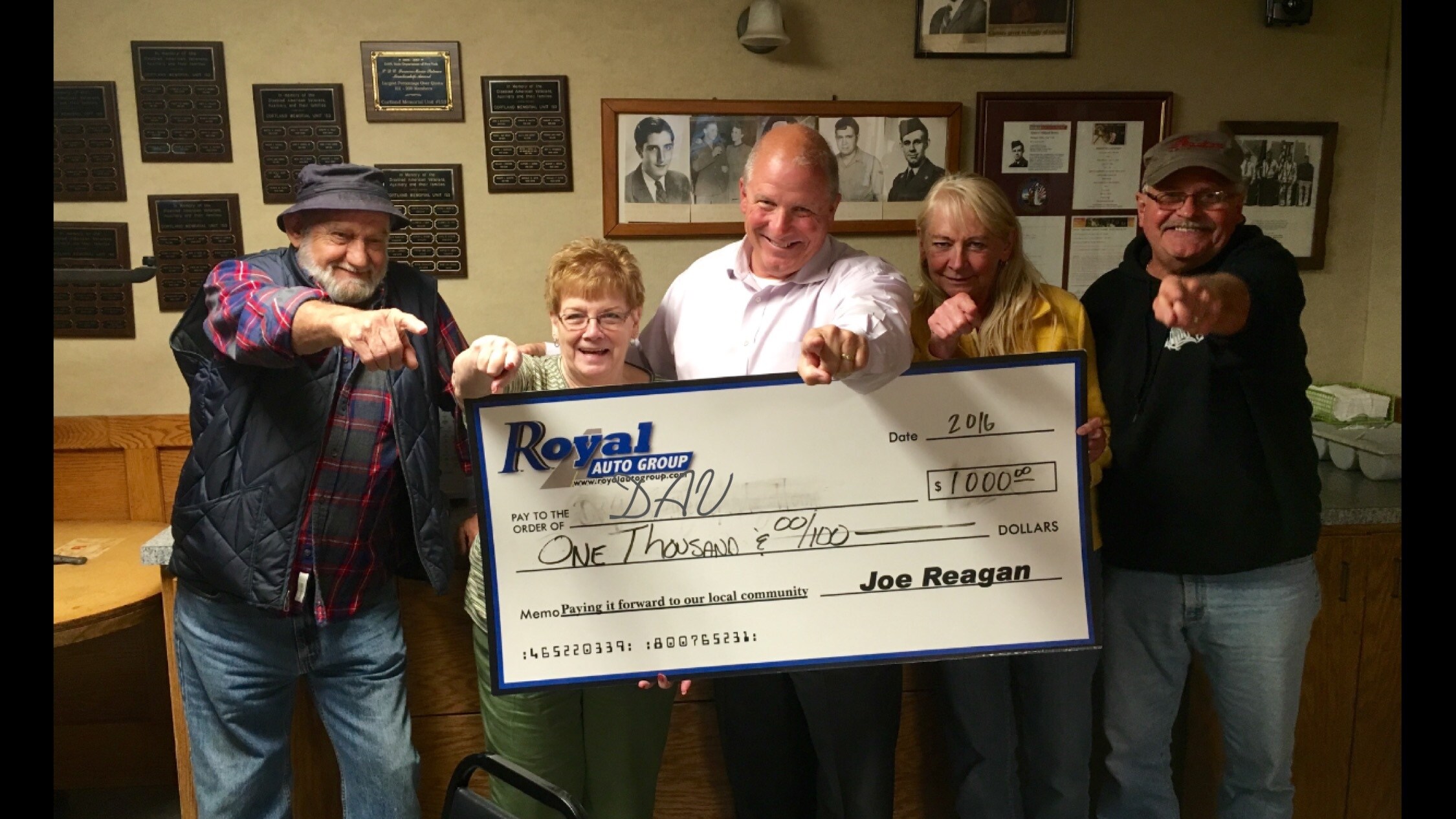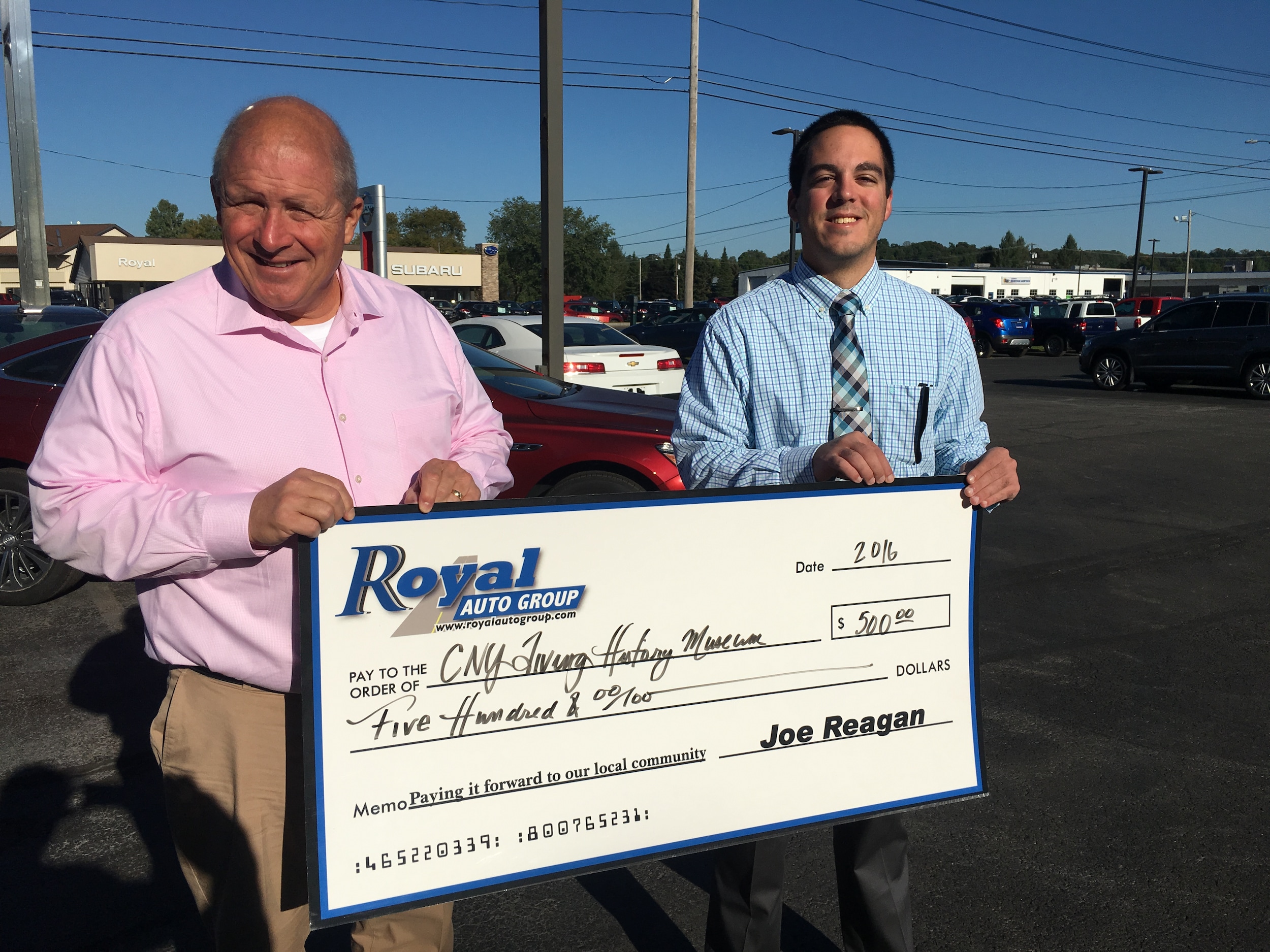 This year Royal and Subaru shared the love the local Meals on Wheels program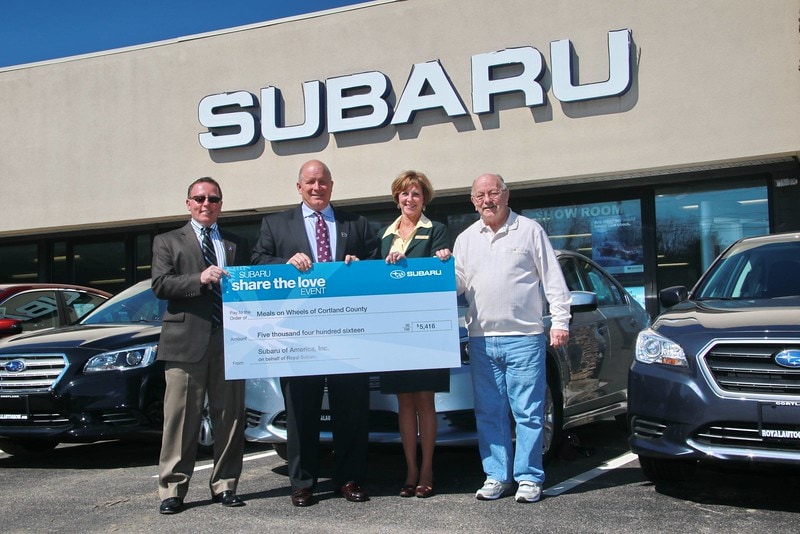 Pictured l to r:  Michael Briggs/Subaru SDC, Joe Reagan/Owner, Elizabeth Haskins and Lenny Padbury of the Cortland County Area Agency on Aging
________________
______________________________________________________
Dream Factory of CNY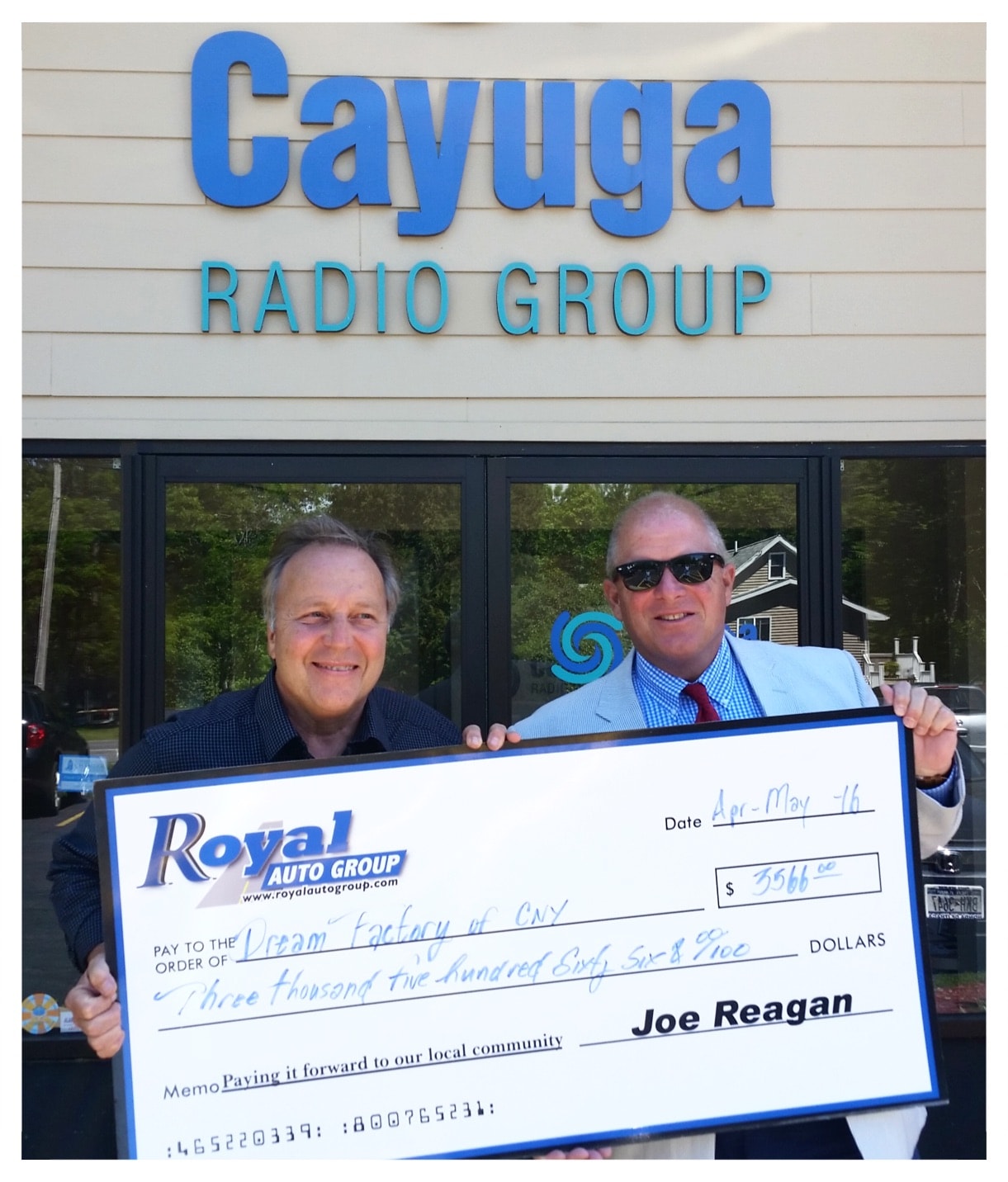 Pictured l to r:  Chris Allinger of QCountry and Dream Factory of CNY, Joe Reagan
A small story about who dream factory supports
Imagine the miles logged on that bike.  Steve and Debbie Ossit, Mariah's parents, are so grateful to the Dream Factory because the bike enabled them "to do family activities with the whole family".
 Mariah also has two brothers, Christopher and Ryan.  Spoiler Alert, you can see Ryan in our latest TV commercial with his grandmother.  Royal is proud to help raise funds and awareness for the Dream Factory of Central New York.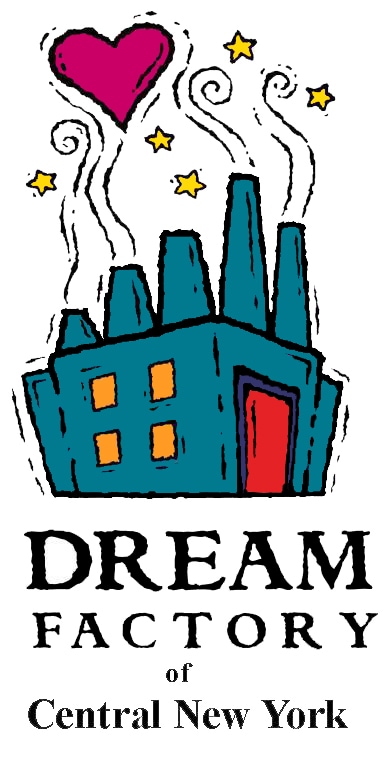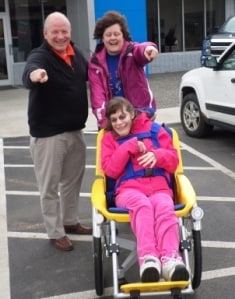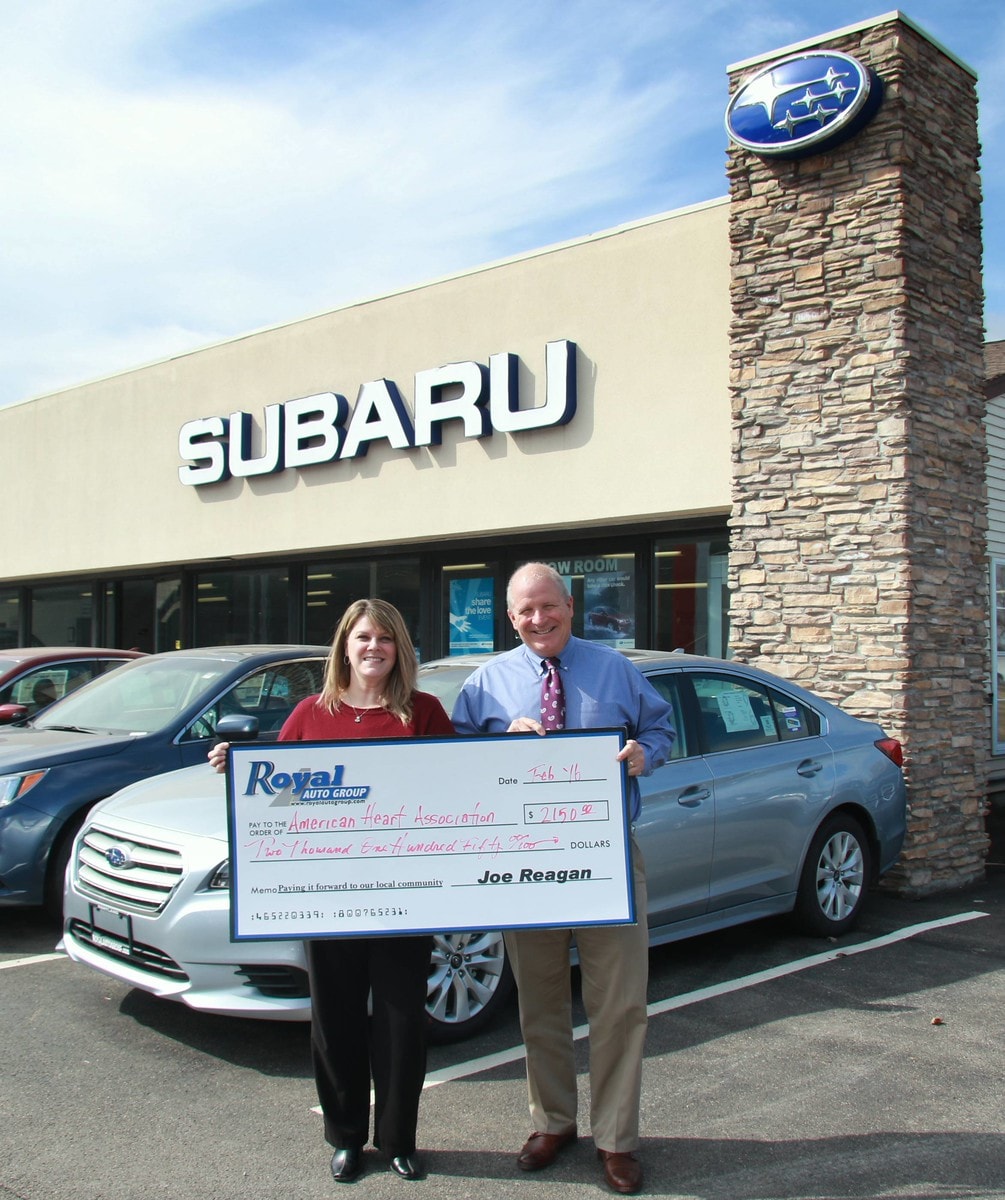 FILL UP THE PICKUP